Presentation, Promotion, and Pricing
Getting your home sold quickly is an important factor in getting you top dollar. John L. Scott Leavenworth's real estate experts use a combination of neighborhood-specific knowledge, buyer trends, and the latest market analysis technology to provide you with the most accurate pricing recommendation.

Communication is Key

Behind every successful transaction lies one important ingredient; communication. We'll keep you updated every step of the way with feedback of your property and changes to the market that may impact your listing, it is our goal to keep you updated every step of the way.
Contact us for a Comparative Market Analysis and Listing Presentation
At John L. Scott Leavenworth, we understand the importance of selling your home for the right price, and that timing is everything.
Here are four easy steps to help you get started: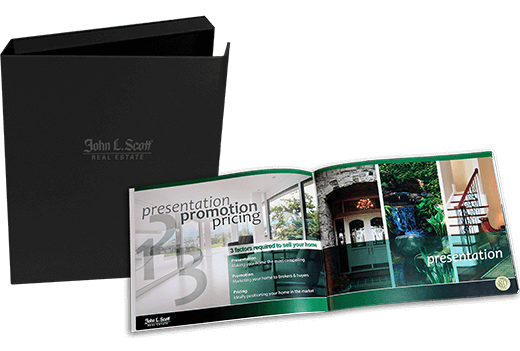 Seller's Guide
Your first step is to understand some of the important strategies in selling a home. Start by downloading the John L. Scott Seller's Guide. Key concepts include: being Market Ready Day One, maximizing online Global Exposure, and the Seller Listing Launch®.